Lashars is your air conditioning service company.  Whether you're looking to repair, replace or maintain your air conditioning  system, we strive to be the most trusted service provider in Norman and the greater OKC area.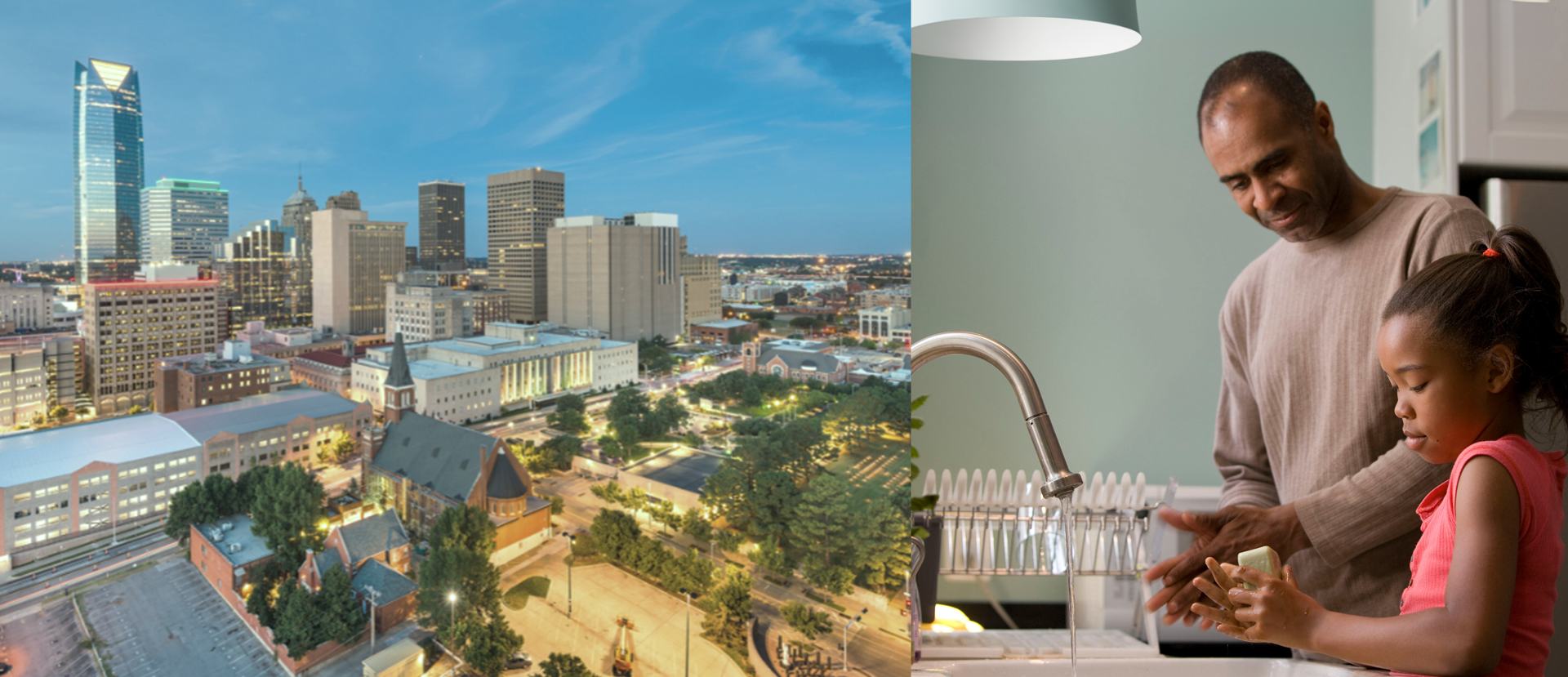 The Oklahoma heat and humidity can make indoor temperatures rise, even on mild days.  There is nothing more important to your home comfort than properly conditioned air.  Maintaining your systems health is important for air quality and energy efficiency.
We are a preferred vendor for York and Carrier products, but Lashars professionally trained and certified technicians can maintain and service most brands of HVAC equipment including York, Armstrong, Bryant  Carrier, Coleman, Honeywell, Janitrol, Lennox, Payne, Rheem, Ruud, Trane, American Standard and many more. If another company has already been to your home and diagnosed a problem, fell free to call us for a free second opinion.
If you're looking to upgrade or replace that aging system call us now for a  free estimate. We partner with industry leaders to offer the highest quality equipment at the best possible price, and we have a 100% guarantee behind all of our service and installations. Our sales staff will do a complete energy audit on your home to ensure that your system is properly sized and installed.  We strive to set ourselves apart from the competition by carefully examining your needs, including the existing ductwork and condition of your home.  You can rest assured that Lashars will do everything possible to make your home as comfortable and efficient as possible.
There are many factors to consider when purchasing a new furnace or air conditioner.
Click here for information from Department of Energy.
Efficiency
Various methods are used to rate energy efficiency to help you compare energy costs.
– AFUE for furnaces (Annual Fuel Utilization Efficiency)
– SEER for central air conditioners (Seasonal Energy Efficiency Ratio)
– SEER and HSPF for heat pumps (Heating Seasonal Performance Factor)
– Certain products have earned the Energy Star rating, which means that they are the most energy efficient and environmentally friendly units on the market. Look for Energy Star products to earn rebates and save maximum energy costs.
Comfort
Thanks to variable speed technology, you get more effective air circulation that matches your level of comfort more efficiently and precisely.
A/C Products
Affinity™ Series Split System Air Conditioners 
Affinity™ Series split system air conditioners are available in ENERGY STAR® qualified models that offer at least 15% to 25% higher energy efficiency than standard models—and come with the innovative QuietDrive™ Comfort System for very silent operation.
CZH Air Conditioner | CZF Air Conditioner | TCHD Air Conditioner
LX Series split system air conditioners fit your needs with select ENERGY STAR® models that reduce your utility bills and MicroChannel Coil technology that provides more cooling in a smaller footprint.
YCJF Air Conditioner | YCJD Air Conditioner
Latitude™ Series Air Conditioner
Count on the high efficiency Latitude™ Series with ENERGY STAR® models to reduce your utility bills. Plus, the small footprint of MicroChannel Coil technology will give you more space around your place.
*Offer includes 1″ disposable replacement filters only.  Specialty filters require an additional charge